Tried to make this photo more to scale...
I have been hosting Flat Susan for the past week and what a pleasant guest she has been! I have tried to show her the more interesting parts of my city in my previous posts and thought I would leave you with a map of Africa so you could picture where she has been.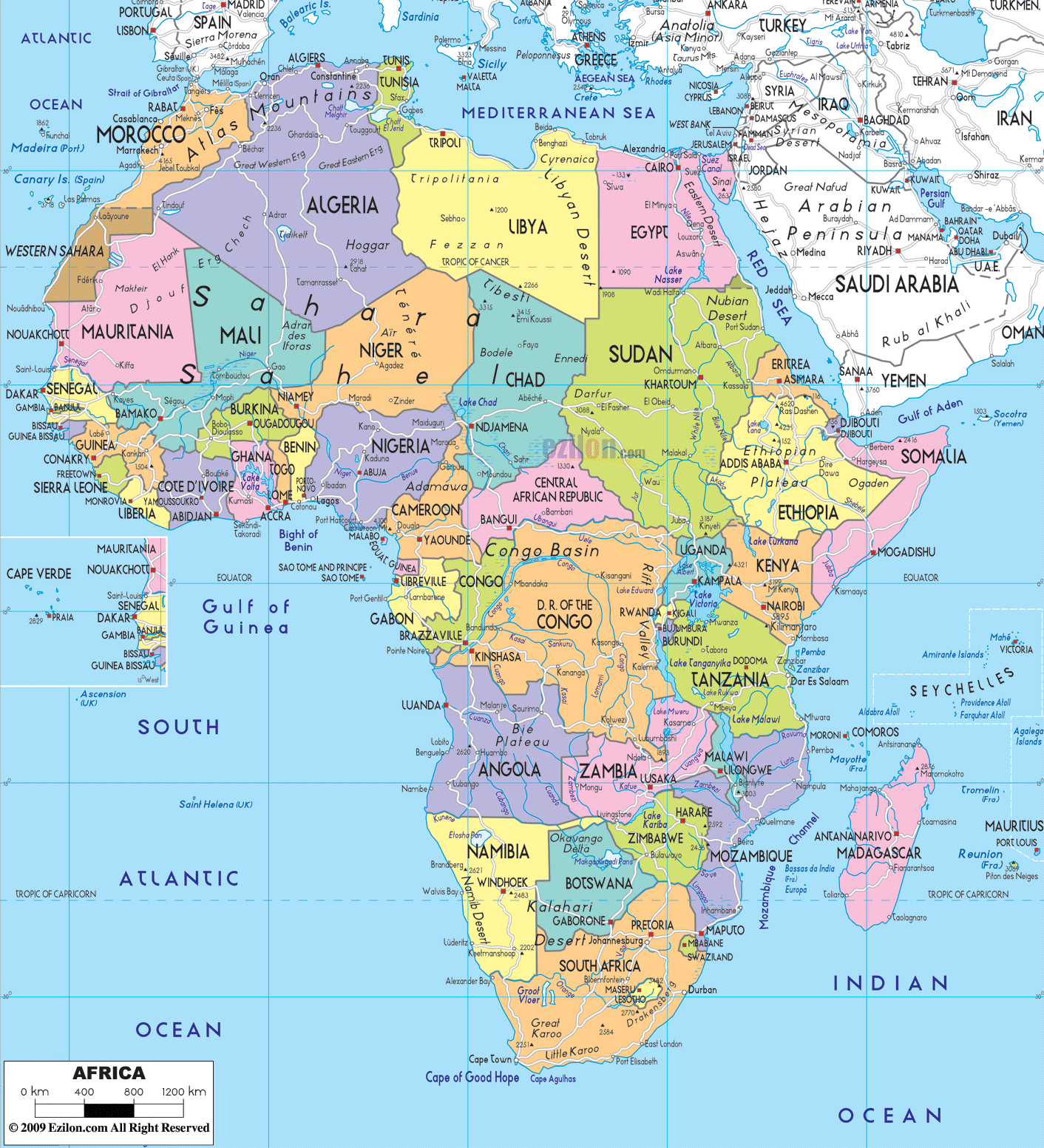 Cape Town is right at the southern most tip of Africa at the join between the Atlantic and Indian Oceans. So depending on the weather, you can quite literally go to one side of our city or the other for warmer or cooler sea to swim in and believe me, there is quite a temperature difference!
Bang in the middle (well not quite, but it does divide the CBD from the rest) of our city is a great big rock known as Table Mountain, because from its front side it looks completely flat. This I can tell you is an optical illusion as I have climbed this mountain and walked along its top...it is by no means flat! Here is a view of the city taken from above of Robben Island where
Madiba (Mr Mandela who is currently not well and about to celebrate his 95th Birthday on Thursday) was incarcerated for many years!
Below is a photo of Cape Point. I have been here in a helicopter and it is truly magnificent, but my photo was not as clear as this one.
On the left is the Atlantic (cold) Ocean and the right the Indian (warm) Ocean and this is Cape Point. Not quite the most Southern tip of Africa, that is Cape Agulhas a 2 hour drive from here where they claim the sea changes, but my toes tell me a different story! If you look at the top right hand mountain in the far distance, that is the "back" of Table Mountain and where Flat Susan has been residing.
She is getting ready to wing her way back to Neet who will send her on to her next hostess.